SAP Customer Experience Fiori Launchpad
Improved User Experience that facilitates the use of corporate tools.
SAP Fiori offers an easier and more intuitive way to use SAP applications in your organization.
The SAP Fiori launchpad is a shell that hosts SAP Fiori applications, and provides the applications with services such as navigation, customization, integrated support and application configuration. It is therefore the entry point to SAP Fiori applications on mobile and desktop devices. The launchpad displays a tiled home page, which can show active status indicators, such as the number of open tasks. Each tile represents a commercial application that the user can start. The launchpad is role-based and displays tiles according to the user's role.
Successive evolutions of the product increase its performance, gaining in power and usability. Currently the most advanced version is SAP Fiori 2.0, let's see some of its innovations:

The graphic window represents a partial view of a larger surface. SAP Fiori 2.0 uses this surface to provide additional space for user- and system-specific data. Users can access these areas through the toggle buttons on the shell bar in the upper left and upper right corners. These actions also trigger the graphics window to move left and the main content area to move away.
The transition itself is truly unique: a smoothly animated lateral movement that mimics the user's head turning left and right in a panoramic view. This innovation gives us the possibility to manage different screen areas at the same time without sacrificing simplicity and responsiveness.
The main place where a user will look for applications is the home page. This is the heart of the launchpad and the starting place for the user.
The page features tiles that allow the user to launch applications and can also display additional information. The page can be customized and tiles can be added, deleted or grouped into clusters. Since the launchpad is role-based, only applications related to the user's role are displayed.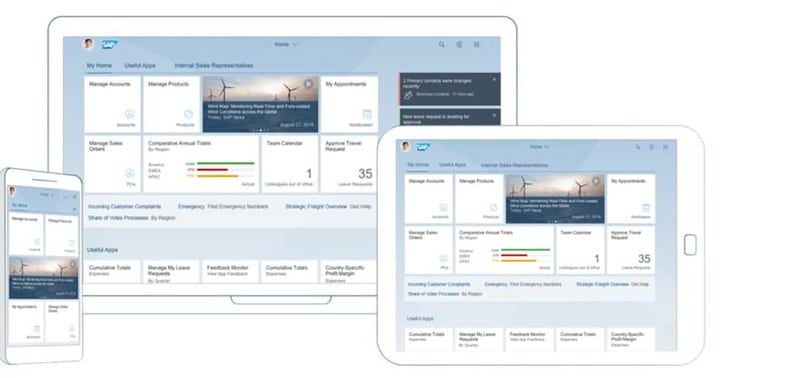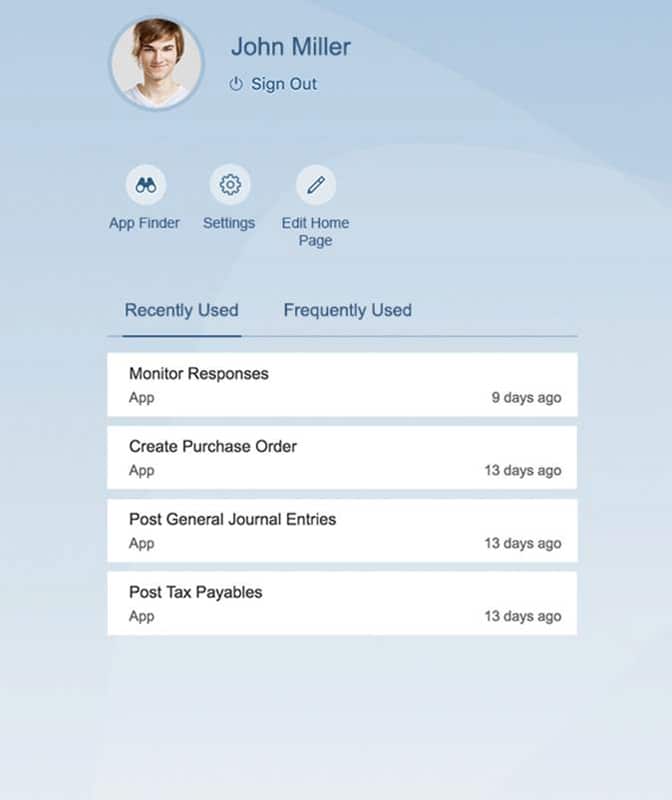 Me Area is located off-screen to the left in the SAP Fiori launchpad. For Me Area to slide into view, the user must click on the profile picture located in the upper left corner of the screen, which is always available from every screen.
While most of the actions in the Me Area are available independently of the current context, some of the actions are directly related to the content displayed in the main content area. These include:
The user's profile picture and access to online status.
Settings and preferences.
A catalog of available applications (the application finder).
Tools to customize the current content in the main area.
Objects and applications recently visited by the user.
SAP Customer Experience Fiori Launchpad
Request information about the service by filling out this form.