SAP ECTR Engineering Control Center
Integrates Design and ERP data on a single platform
A solution that integrates and shares information on the design, production and sale of a product, as well as collaboration mechanisms with suppliers.
Design and production data united in
a single screen to be more efficient
Since January 2021, companies that manufacture and market products with substances considered hazardous to health are subject to a regulatory rule before the ECHA (European Chemicals Agency), which obliges them to :
To inform about the characteristics of these substances or mixtures.
Labeling and packaging to control risk to people and the environment
Notification is a prerequisite for marketing the product.
ECHA has created a cloud service, in the form of a portal, web services and API, where the declaration can be made on-line and off-line, downloading the solution to a computer, after which the client can make the data entry and send to the portal when all the information is ready.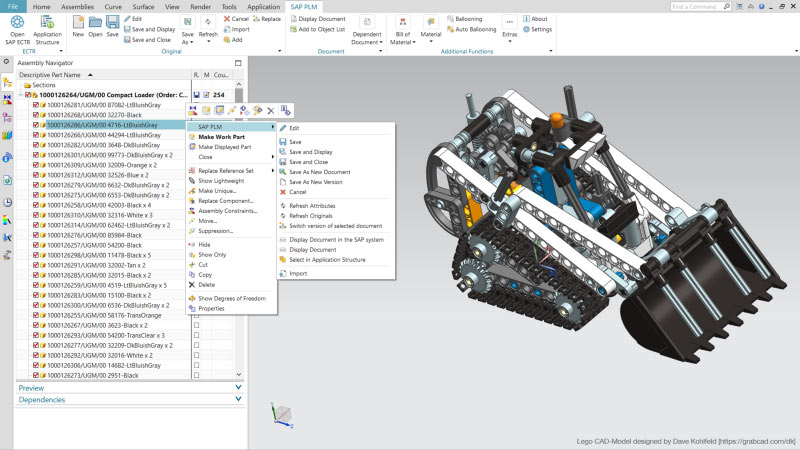 It is also presented in different views where all relevant information can be found and withdirect access to the information from the work center (SAP transactions, 3D viewer of the part, classification metadata, bills of materials and routings), managing a single view of each designed part. SAP Engineering Control Center provides interfaces for the integrated management of drawings, components, bills of material and documentation with the main CAD system manufacturers: Catia, Inventor, Soliedge, Solidworks, ePlan, eCAD, NX and Autocad.
SAP Engineering Control Center (SAP ECTR) is the platform that centralizes all information related to the life of each material. It has centralized access to all the connection points between the different references to be manufactured and all the relevant documentation.
Plans
Specification documents
Relevant projects where the component is used
BOMs
The information is integrated into the SAP ERP or S/4HANA system from the early stages of design to the final stages of production, integrating with the main CAD design tools, such as Solidedge, Solidworks, Inventor, Catia, etc.
We apply all SAP analysis tools in the design phase, when 85% of the cost can still be modified.
By integrating the Engineering Control Center (ECTR) and its connectors to the main CAD tools on the market and the S/4HANA system, we can obtain, in real time, the latest design status of each of the components of our project. And we can apply all the defined Product Costing algorithms as well as the rest of the SAP product analysis tools from the early design phases, when 85% of the part cost can still be modified.
Bidirectional integration between SAP ERP or S/4HANA and every major CAD system, both mechanical and electrical:
Concurrent Engineering: Access to CAD system data is coordinated through version and state management to enable Concurrent Engineering without inconsistencies or loss of data.
Security: SAP Object authorization protects data from unauthorized access. Check-in and check-out wizards are secured with consistent data sets from control mechanisms.
Simple creation of master material and BOM material being available directly from the assembly structure. Engineering data is immediately available for all downstream business processes, e.g. purchasing, logistics or manufacturing.
Approved systems for integration with ECTR: Autodesk AutoCAD, Autodesk Inventor, Altium Designer, Cadence Allegro Design Entry Capture CIS with Cadence Allegro PCB Editor, Cadence OrCAD Schematic CIS with Cadence OrCAD Editor, Catia V5, ePlan P8, Mentor Xpedition Enterprise xDX-Designer with Mentor Xpedition, Enterprise xPCB-Layout, NX, PTC Creo, Solidedge, Solidworks, etc.
Increase engineering efficiency through a single, intuitive user interface with controlled access to product data.
Ensure a holistic product description for greater understanding by providing a single platform to get a 360-degree view of a product including mechanics, electronics, software and simulation.
Reduce operating costs by integrating all authoring tools with SAP ECC 6.0 and S/4 HANA by eliminating the number of interfaces.
As product diversity and complexity are constantly increasing, a global view of product data is a prerequisite for interdepartmental cooperation. ECTR offers all the possibilities to manage your CAD designs and data created in SAPThe PLM functions can be integrated into SAP directly and conveniently from the interface via a separate menu, easily linking CAD/EDA data to other SAP objects and creating materials and bills of material automatically.
Other solutions
Product Lifecycle Management (SAP PLM)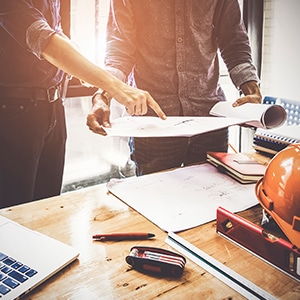 SAP Portfolio & Project Management (SAP PPM)
The SAP Portfolio & Project Management tool enables the alignment of a complete project portfolio with the company's strategic objectives.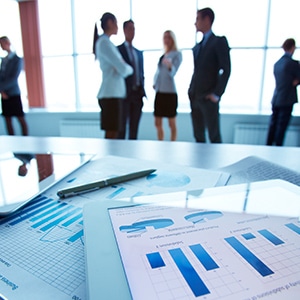 SAP Quality Issue Management (SAP QIM)
Solution that controls the flow of incidents, tracking the different statuses of each issue, and monitoring the actions or the complete history of each incident.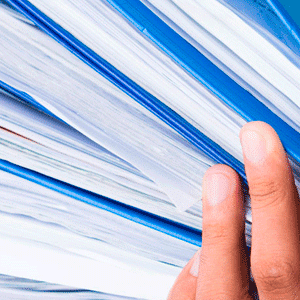 SAP Document Management System (SAP DMS)
Solution that manages all the documentation linked to each of the SAP objects. With document storage capacity in internal and external systems.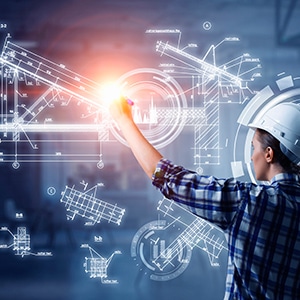 SAP Engineering Control Center (SAP ECTR)
Platform that centralizes all the information related to the life of each material. All the references to be manufactured and their documentation are available.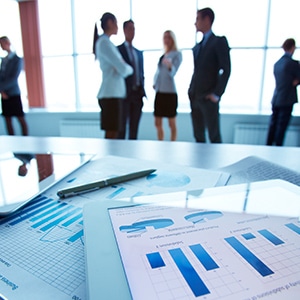 SAP Environment, Health & Safety Management (SAP EHS)
Complete solution for all types of companies to manage compliance with environmental, occupational health and safety regulations.
SAP ECTR Engineering Control Center
Request information about the service by filling out this form.