DIGITAL TRANSFORMATION OF THE PROCESS FROM SOURCING TO PAYMENT
Improve the operability of your purchasing team by unifying all process information in a single solution. Achieve better negotiations increasing savings and reducing costs.
Consolidates and controls all supply costs from the time the need arises to the time of payment
With spend management solutions from SAP Ariba, you can digitize and simplify
all your end-to-end processes on a single, integrated platform in the cloud
Strengthens compliance and control between suppliers, contracts, regulations, buyers and accounts payable
SAP Ariba delivers a single spend management experience for the intelligent enterprise
With SAP Ariba's intelligent spend management solutions, you can unite more than 30 processes and incorporate end-to-end transaction data to deliver greater efficiency, accuracy and control every step of the way, from sourcing to payment.
Solutions Portfolio
SAP Ariba
SAP Ariba Solutions Portfolio From sourcing to payment, control costs, maximize savings and minimize risk in a single, integrated platform.
Spend Analysis - Sourcing - Contracts - Supplier Qualification and Segmentation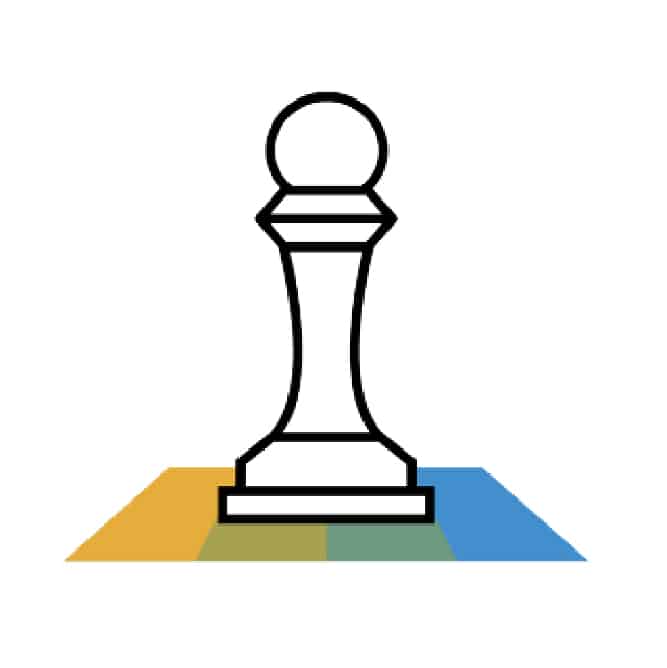 Define and create the category strategy.
Identify and obtain materials and service needs.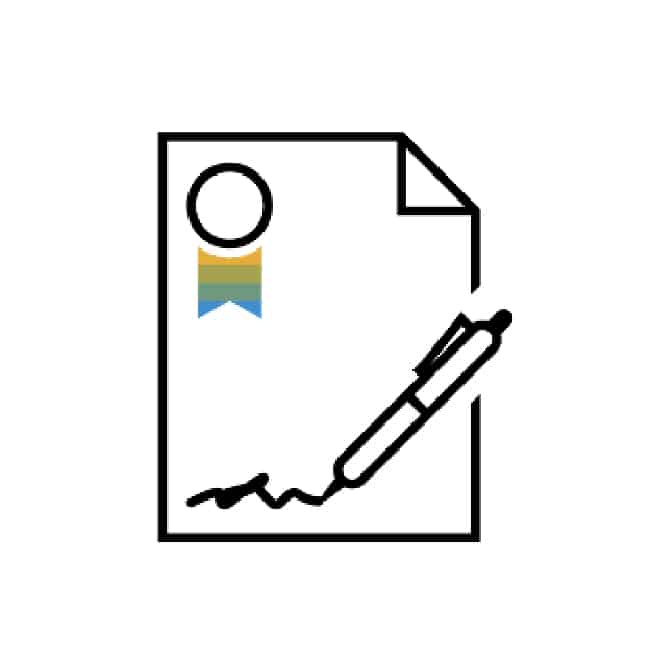 Negotiate and manage contracts with business partners.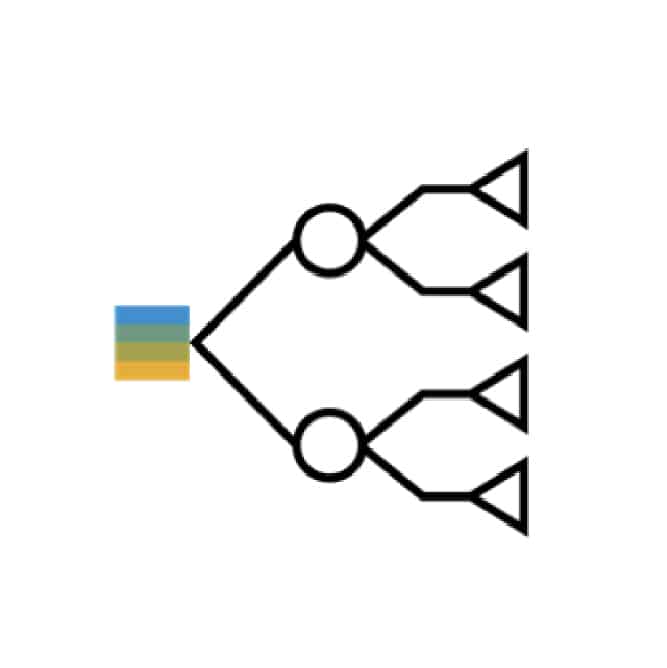 Plan and forecast the demand for goods, services and resources.
Buying - Buying & Invoicing - Catalog
Initiate a request for the purchase of goods and services.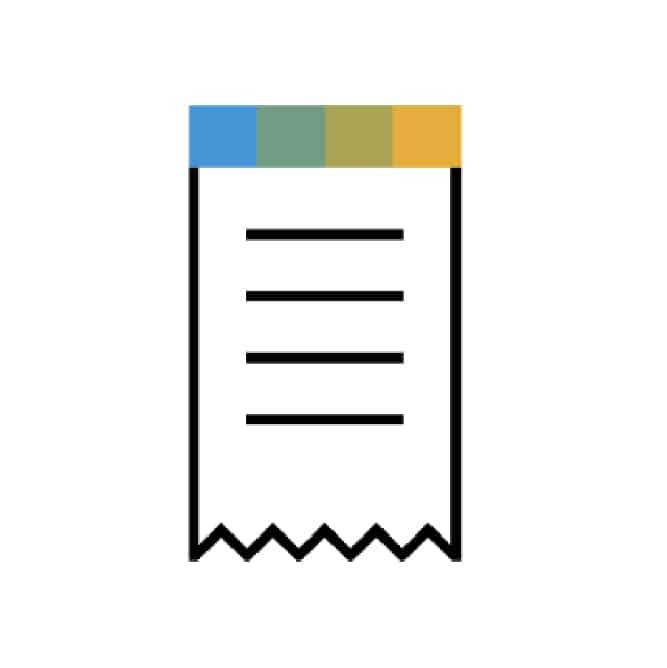 Execute orders for goods and services.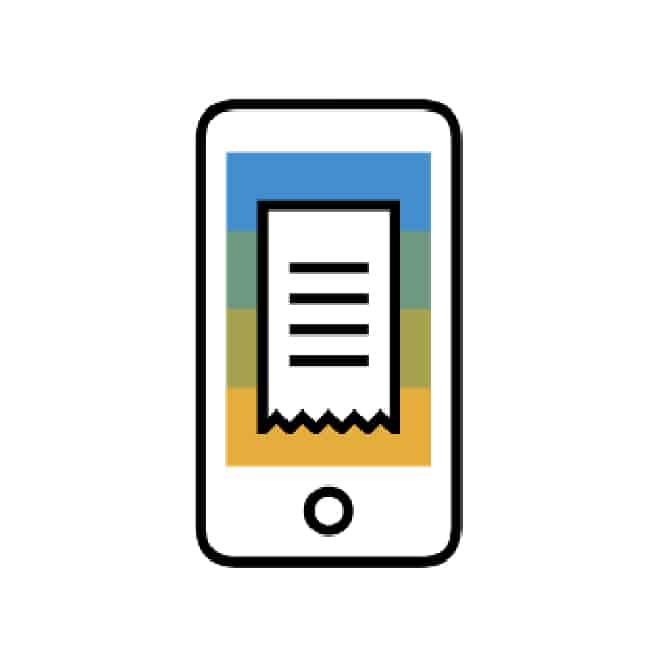 Deliver and receive goods and services.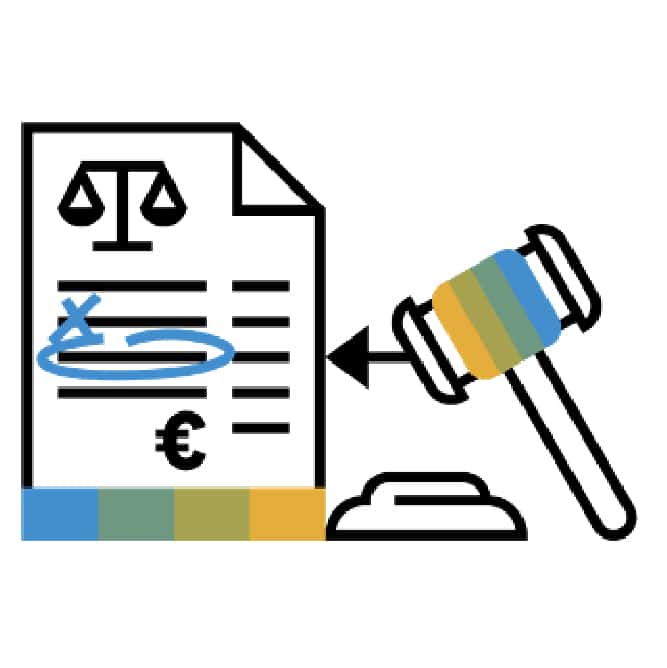 Create/manage invoices and credit notes.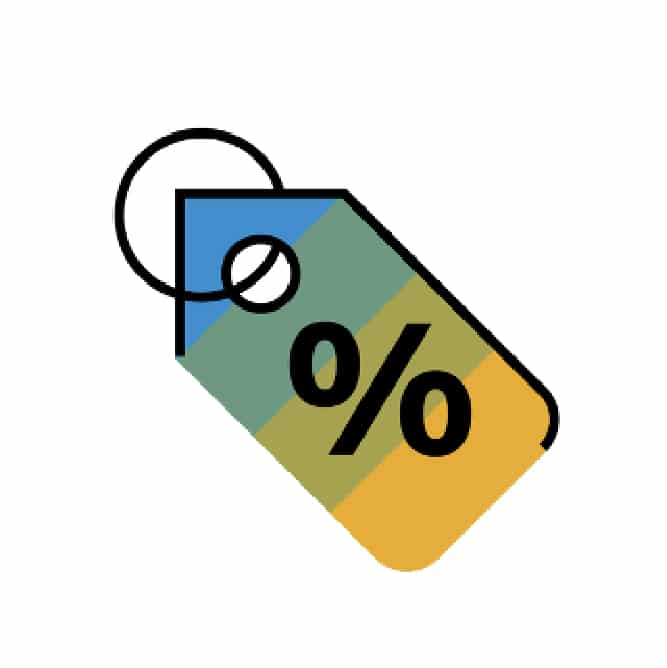 Apply prepayment options.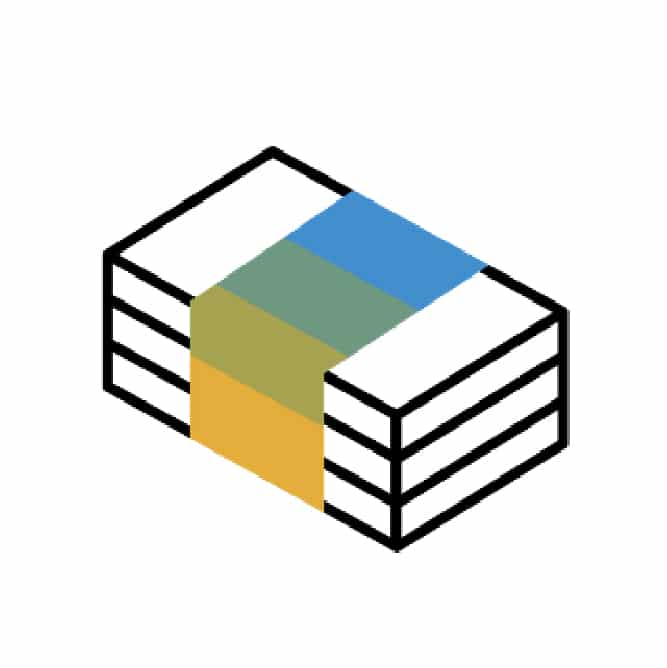 Pay business partners for goods delivered and services rendered.
Ariba Supplier Management
Supplier Lifecycle - Supplier Risk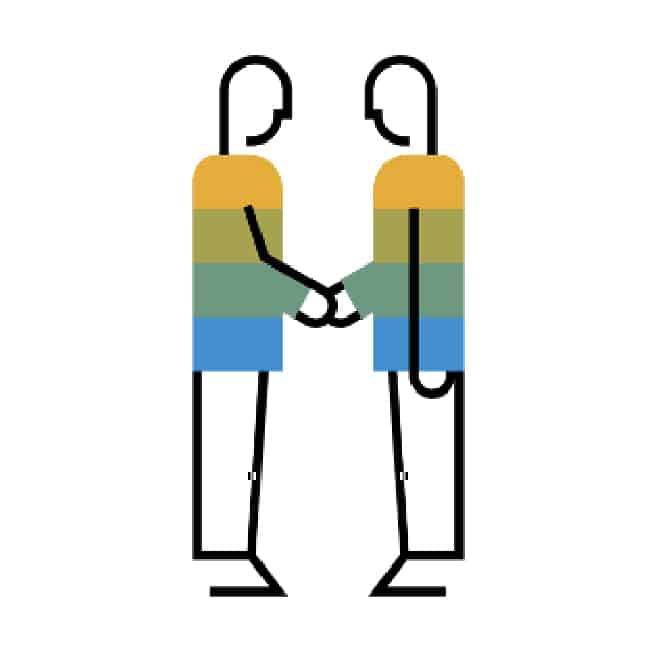 Review and manage relationships with business partners.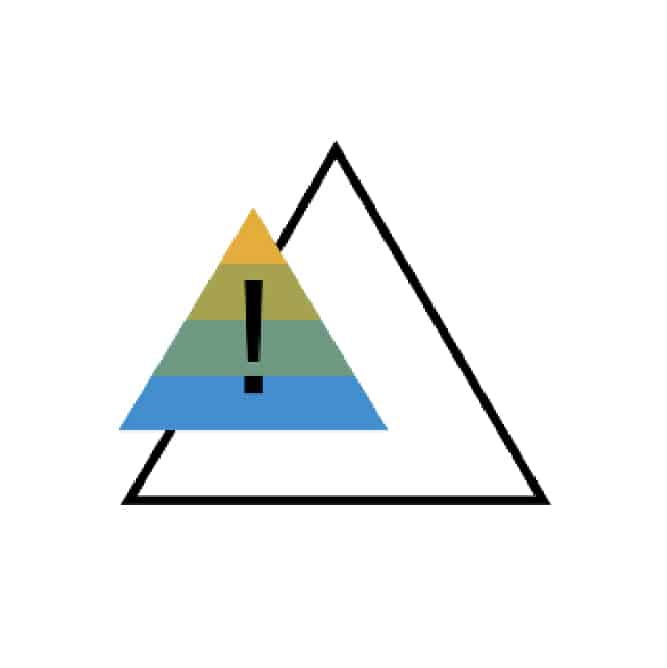 Minimize risks associated with business partners.
Cloud Integration Gateway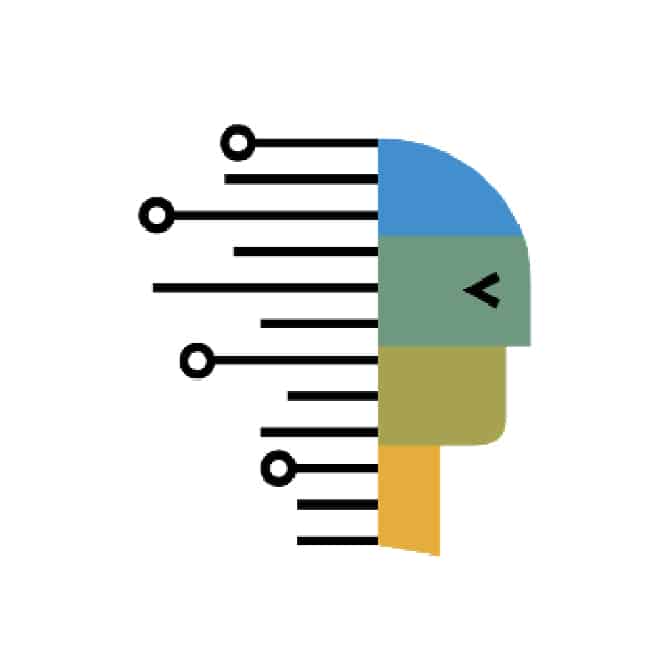 Easy and intuitive connection tools for back-end system integration.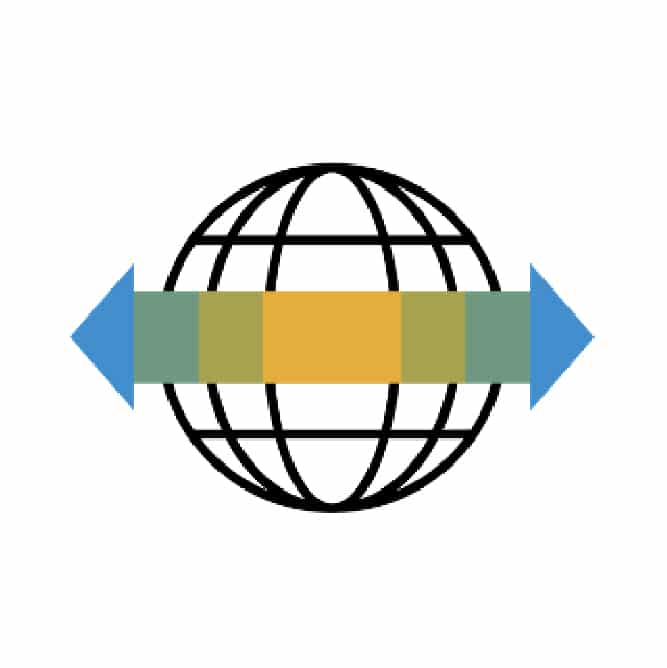 Source-to-pay visibility and collaboration between trading partners.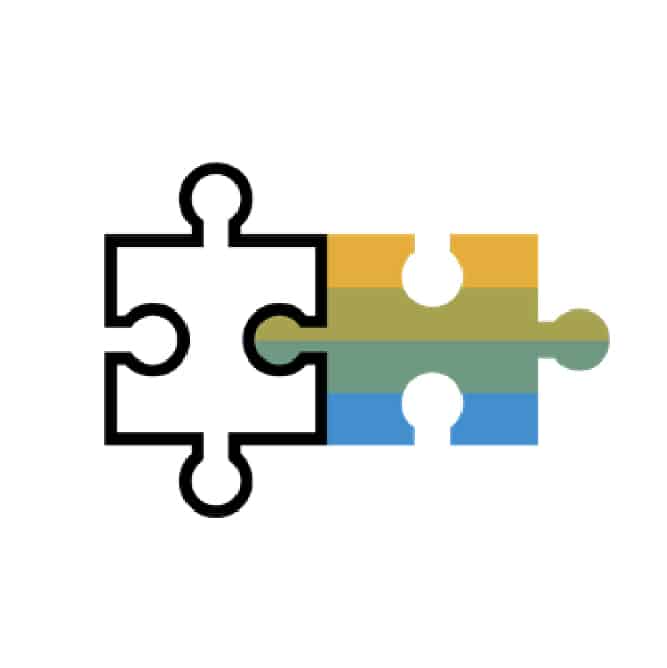 Business rules, applications and network integration.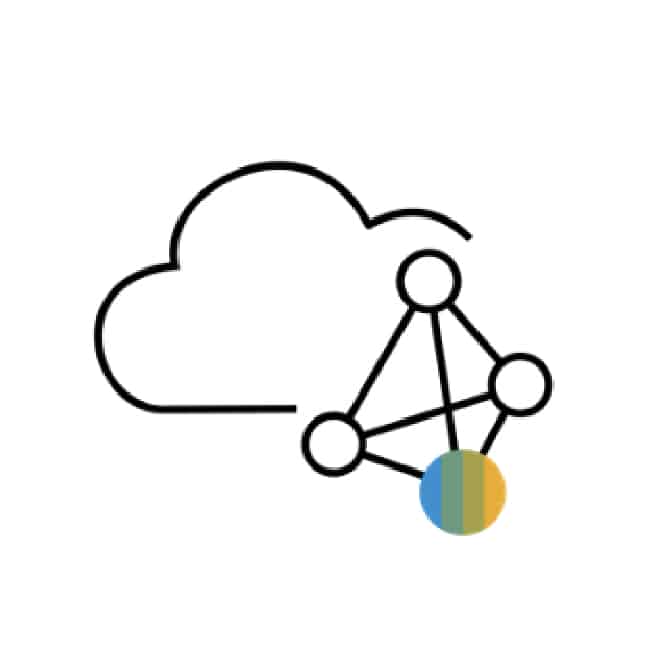 Centralized control and compliance.
Digital transformation in Comoros processes requires rapid innovations in areas such as User Experience, Supplier Collaboration and the adoption of machine learning and process automation technologies. This Digital transformation is materialized with the use of S4HANA together with SAP Ariba and SAP Fieldglass cloud solutions.
Ariba
Supplier Management
Request information about the service by filling out this form.

Collect expenditure data wherever it is found. Classify them according to company and industry standards and then enrich them with Dun & Bradstreet's market intelligence. The objective is to provide an enlightening analysis of business buying behavior.

Market intelligence information
Supplier enrichment attributes. They provide additional details on supplier linkages, finances and risks.
Experience and best practices oriented to generate ROI.
Integrated machine learning technologies.
Integration with SAP Data Warehouse Cloud and SAP Analytics Cloud
Simplified extraction, transformation and loading.

Enriched supplier data linked to Dun & Bradstreed business information
Strengthens compliance and prevents fraud.
Advanced machine learning, enabling rapid implementations.
Immediate deployment of best business practices.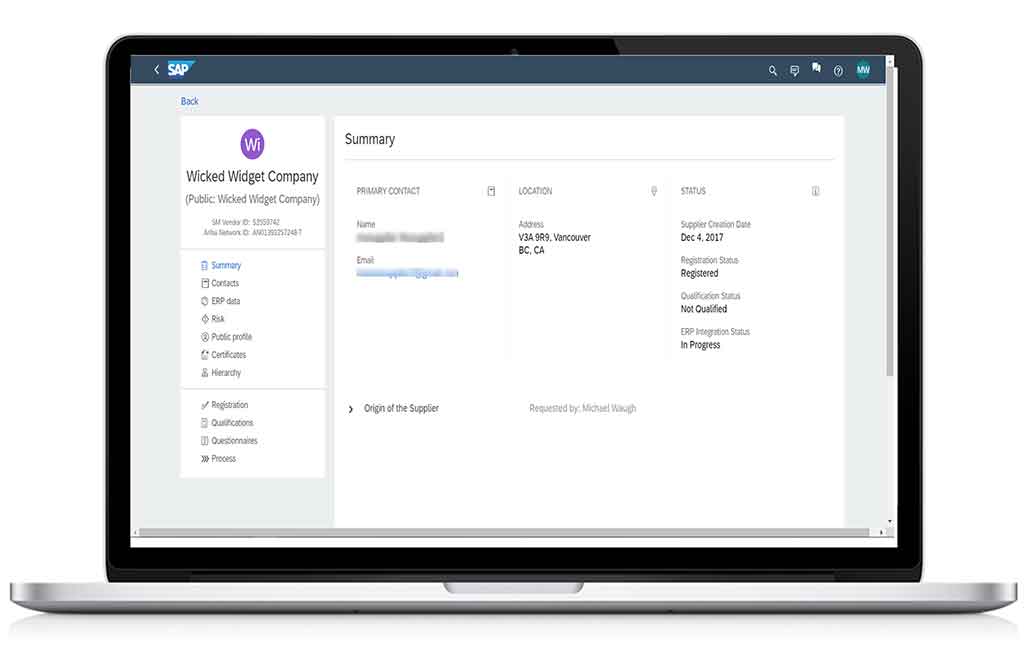 Enable buyers and suppliers to work independently, in assisted mode, with a managed process that ensures greater control of costs and greater transparency.

Template-based electronic support for RFIs, RFPs, RFQs and auctions.
Integrated project, workflow and document management.
Dynamic views of real-time events, integrated reporting and decision analysis of multiple what-if scenarios.

Improved visibility for all stakeholders on the status of the event.
Increased process efficiency.
Reduced cycle times.
Ariba Contract Management

Centralize contract storage, strengthen compliance, automate and accelerate the entire contract lifecycle.

Creation, review and approval of contracts with integrated reporting and electronic signature support.
Contracts created from sourcing projects with easy management of attachments and supporting documents.
Link to supplier participation risk assessments.
The system alerts when contracts are approaching maturity.

Real-time visibility of all contracts, their status and supporting documents.
Faster contract execution.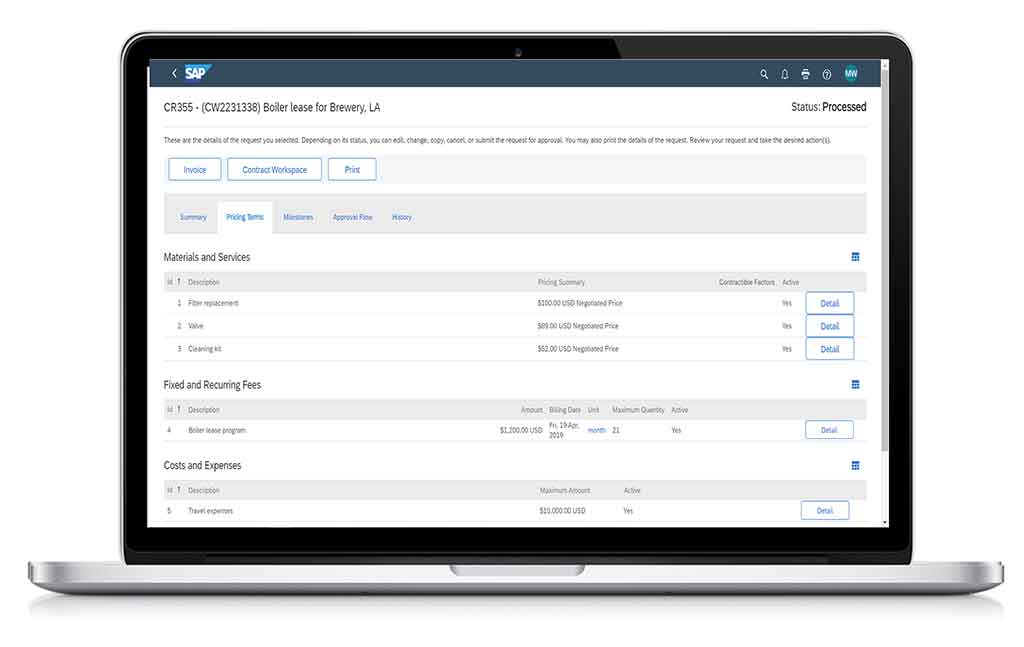 Ariba Supplier Qualification and Segmentation

Offer comprehensive tools to better manage suppliers, reducing onboarding and qualification cycle time.

Process support for the entire supplier management lifecycle.
Automated standard reports for a 360° view of all expense management activities.
Automatic alerts for out-of-threshold scores.

A single portal for suppliers to register and collaborate with buyers.
Buyers able to issue open RFQs to access more qualified suppliers.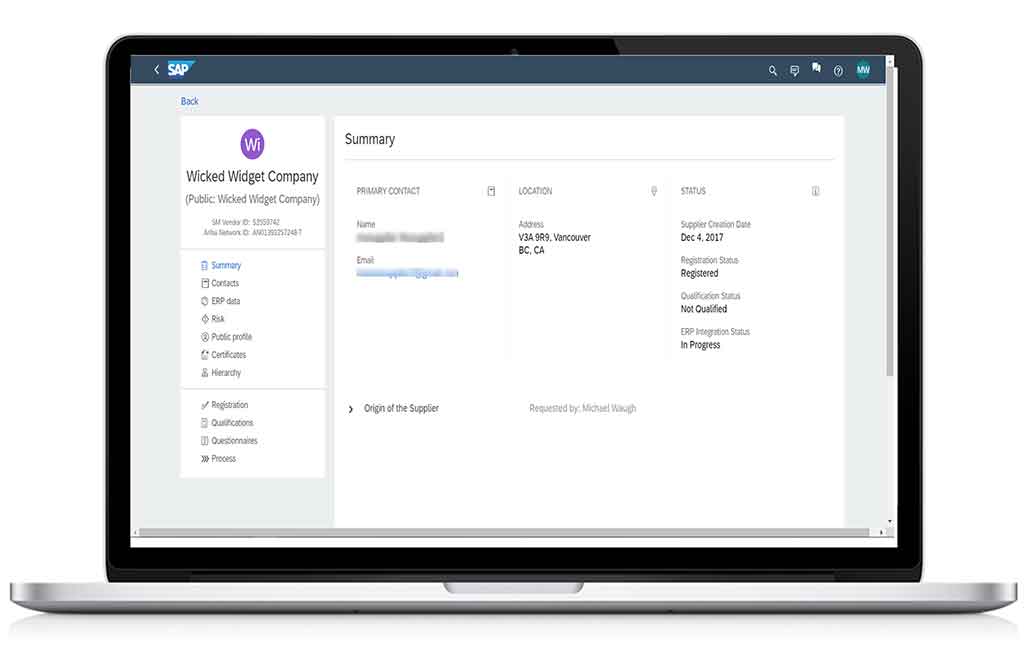 Ariba Forecast Collaboration

Provide a common view for buyers and suppliers to optimize supply chain stock levels in a simple and efficient way.

A simplified view of the buyer's forecasted demand.
The ability to commit to forecast quantities based on supplier capacity and inventory.
Daily time interval views. weekly, monthly, quarterly, quarterly and annual forecasted demand
Integration with other ERP and planning systems, both for buyers and suppliers

Optimization of stock levels.
Same view for buyer and supplier for a quick overview of critical situations.
Adaptation to business financial cycles.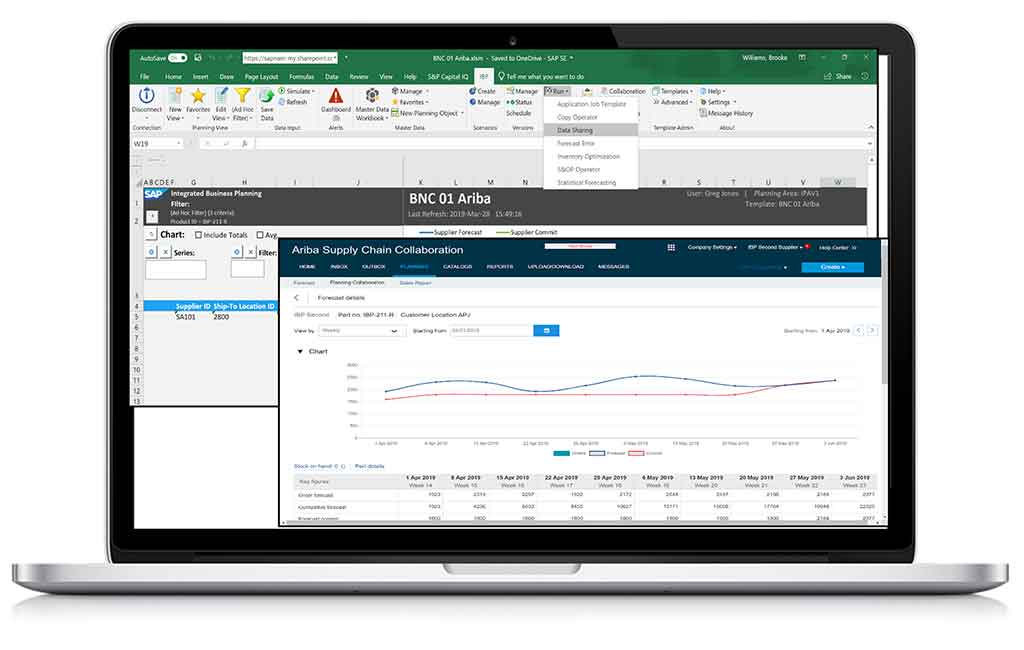 Ariba Inventory Collaboration

Maintain optimal inventory levels with a minimum of intervention and time spent monitoring the flow into and out of the warehouses.

Ability to automatically create a sales order in the supplier's back-end system based on buyer demand.
Corresponding purchase order automatically created in the buyer's ERP system.
Processes managed through inventory levels.
Required inventory levels defined as fixed minimum/maximum stock quantities or the number of days of supply.
Ability to dynamically calculate minimum/maximum levels based on gross demand.

Planning integration with Ariba Network.
Stock breakage control.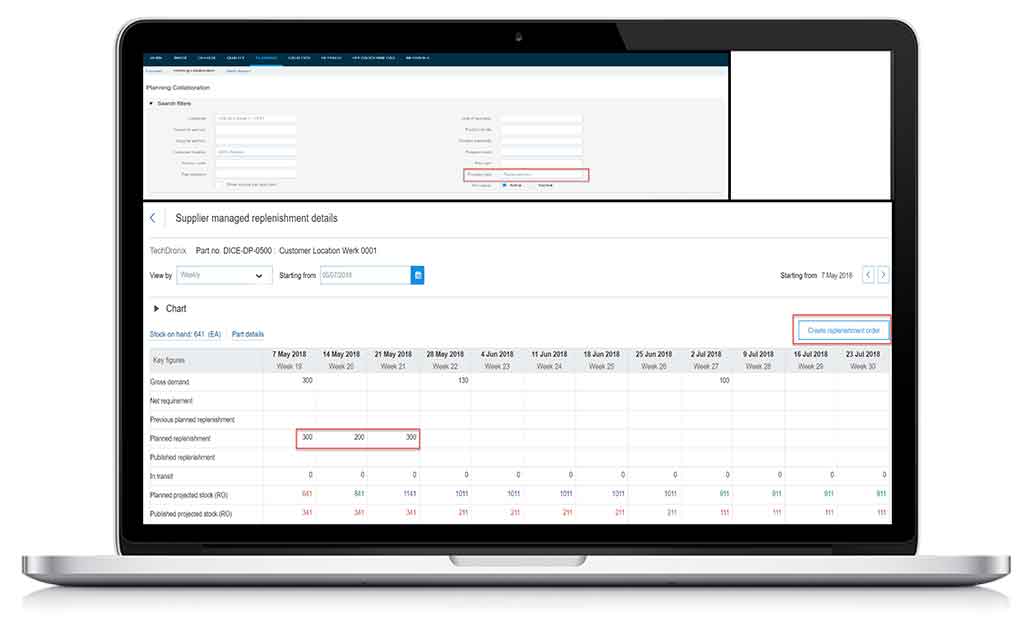 Ariba Manufacturing planning

Enable complete supply chain visibility. Prepare the organization to work with multiple levels of manufacturers and suppliers in key supply chain planning and execution processes.

Clear reporting of supplier component manufacturing quantities to provide visibility into the manufacturing process and proactively detect supply disruptions. Include:

Shipping quantities.
Firm receipt quantities.
Planned receipt quantities.
Projected stock quantities.

Reports of stock on hand quantities and other key information such as:

Blocked quantities.
Quality inspection quantities.
Quantities of work in progress.
Quantities in transit.
Scrap quantities.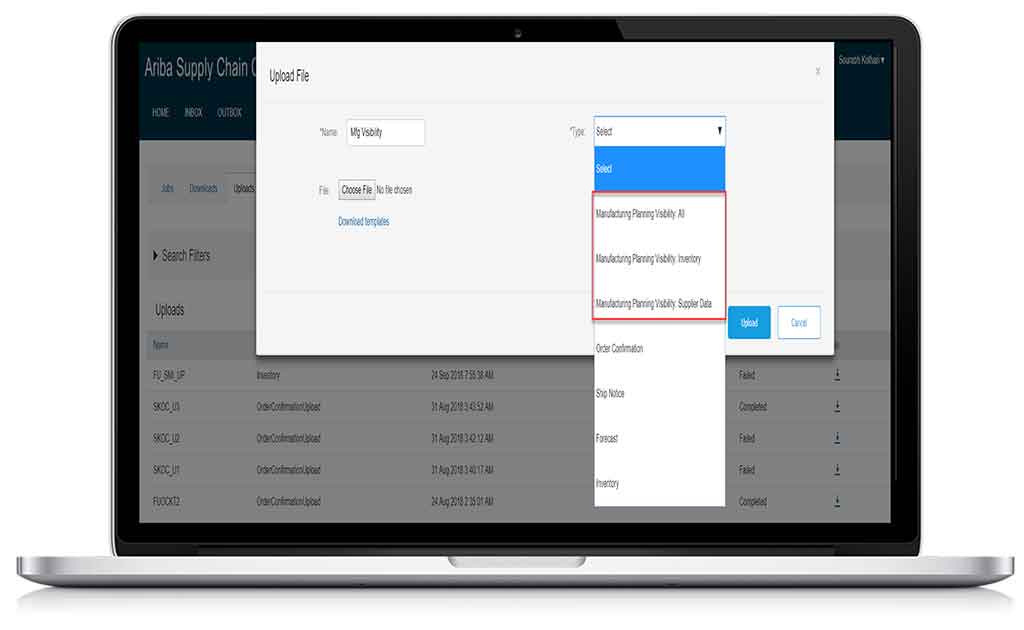 Get the right products delivered at the agreed time and with the right quality.
Increase efficiency and profitability in all procurement processes.
Optimize collaboration with suppliers.
Increase visibility and control of expenses throughout the entire process from origin to payment.

Intuitive one-click shopping catalogs for goods and services.
Integrated intelligent guidance to enforce compliance and direct users to items with correct policies and suppliers.
Robust sourcing engine that drives self-service collaboration with selected suppliers.
Integration of the purchasing process with supplier management and the use of existing catalogs and approval flows.

Increased User Experience.
Improved visibility and control.
Improved compliance and cost savings.
Increased efficiency and productivity reserved.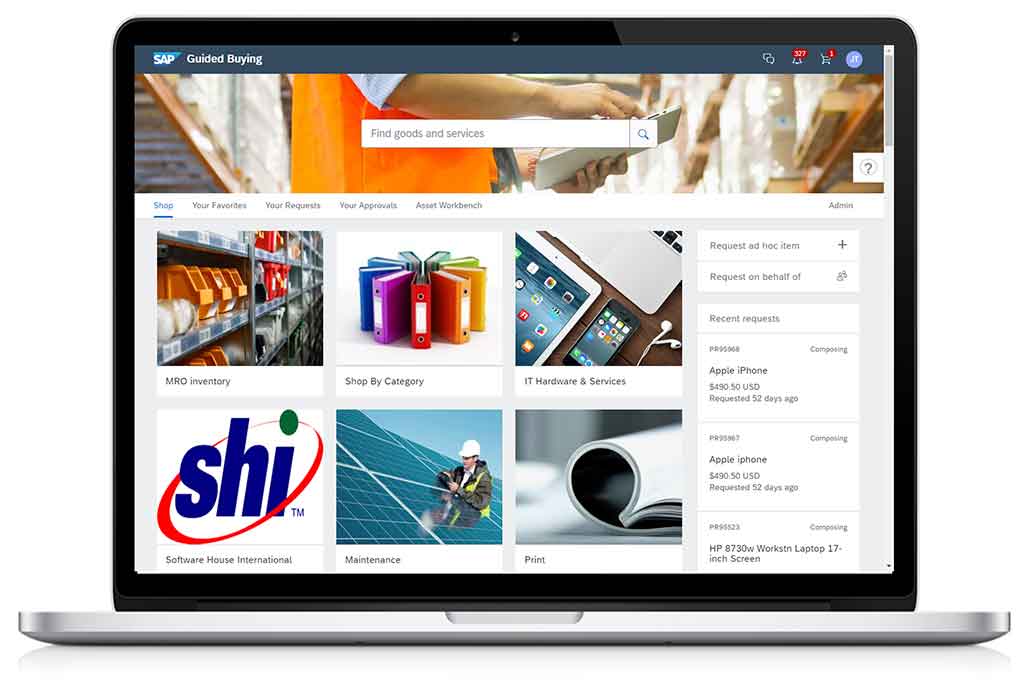 Ariba Buying and Invoicing

Ariba Buying & Invoicing automates the management of the entire purchasing cycle of indirect goods and services.
Streamline workflows.
Accelerate approvals and eradicate errors or exceptions.
Increase procurement efficiency, managing more with less effort, maximizing savings.
Meet demands with agility and speed.

Friendly person-based guided shopping.
Ability to purchase in cash to control the final expense.
Management of catalogs, contracts and invoices.
Customization and extensibility through the intelligent configuration manager.
SAP Ariba API, form generator and multiple business unit support.
Integrated tax and regulatory requirements
Integration with multiple SAP and non-SAP in ERP systems and applications.

Increased visibility, control and compliance of expenditures
Ability to realize negotiated savings
Productivity through intelligent, time-saving tools and capabilities
Fewer billing errors and exceptions leading to faster reconciliation and payment
Centralized, seamlessly connected and integrated data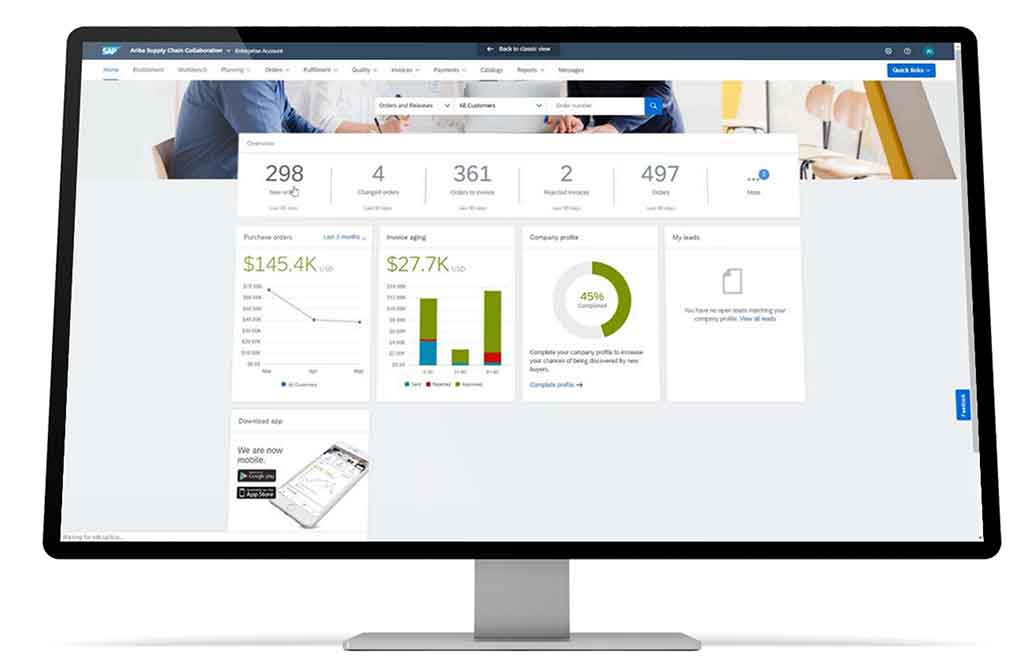 Simplifying the e-procurement process in a consistent and centralized manner
Collaborate in the compliance of purchasing policies and prices.
Drive towards higher profitability through lower costs and higher margins
Make more insightful buying decisions based on increased visibility

Cloud-based solution for rapid start-up
Enterprise-level content management tools
Open API for linking catalogs to active inventories and other enterprise software
Easier catalog management
Always-on support
Compliance with purchasing rules, prices and contracts

Improved visibility and control of purchases
Increased operational flexibility
Repeat cost savings
Lower risk and cost of ownership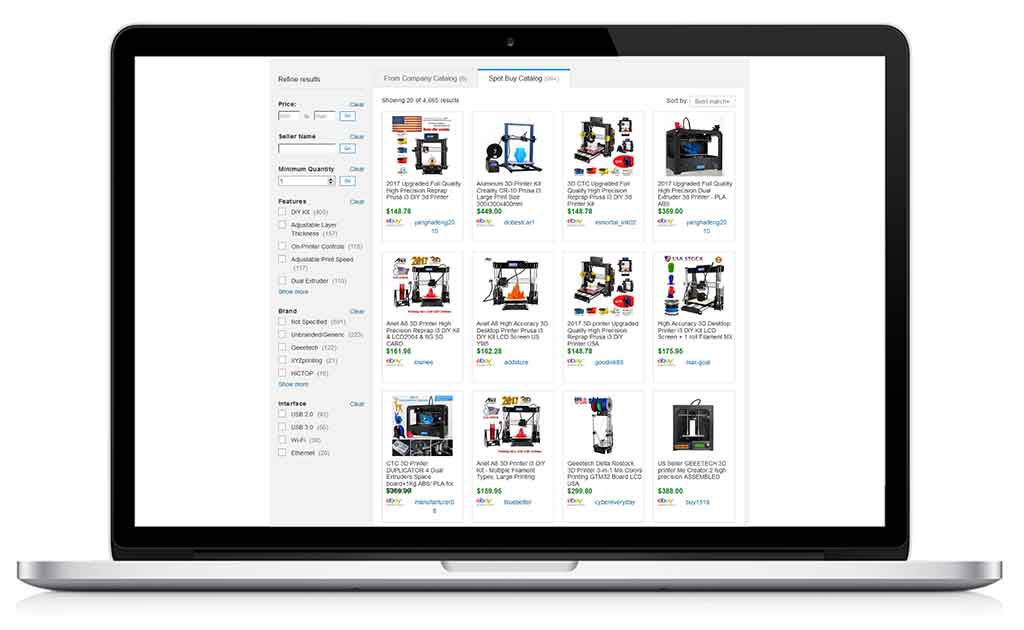 Modeling a more efficient invoice approval process
Match invoices to purchase orders, contracts and goods receipts
Simplify cost coding and approval routing for invoices without purchase order
Reduce invoice processing cycle time to capture prompt payment discounts

Automated capture and processing of electronic invoices from multiple sources
Cloud-based invoice workflow
Preconfigured templates for immediate use
Ability to define serial, parallel and group approval flows
flexible approval options, including mobile device
Advanced reporting and analysis

Strengthening contract billing compliance
Capture more discounts for early payment
Monitor key performance indicators
Improve control over expenses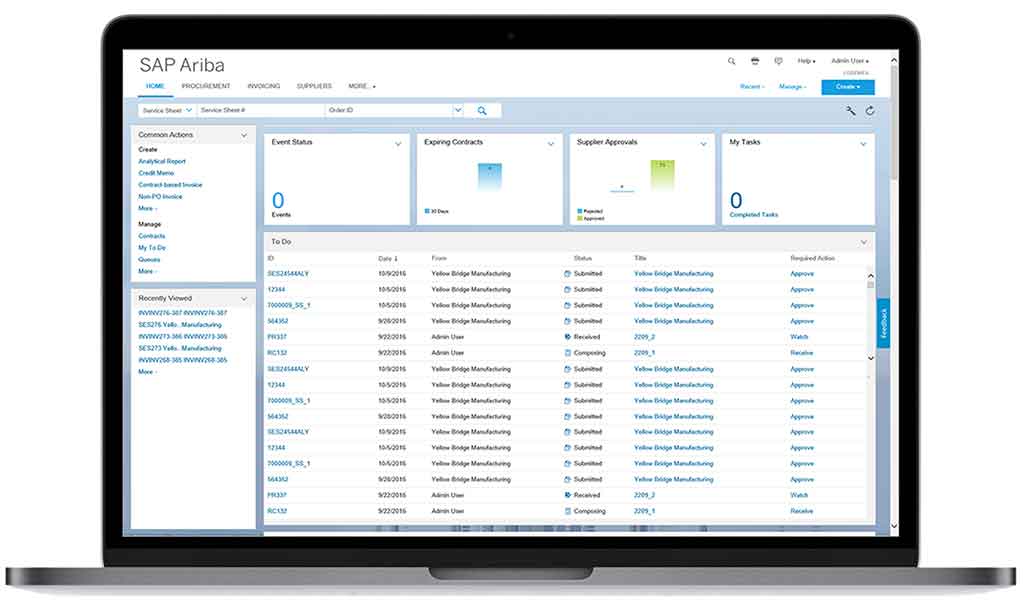 Ariba Supplier Management
Ariba Supplier Lifecycle Management

To offer integral tools for better supplier management. Reduce onboarding and qualification cycle time and scale compliance for the entire supply base.

Bidirectional synchronization with SAP ERP and Ariba, making available the
updated and consistent supplier data.
Integration with SAP Ariba apps keeps providing consistency
To the supplier's qualification and segmentation.
Self-service for suppliers, via Ariba Network to maintain your own data
Flexible matrix-based management for supplier qualification and segmentation allows you to customize by category, location and business unit.

Maintain only updated supplier registry
Make it easier for suppliers to maintain their own information
Manage suppliers according to specific parameters
Operate with speed and consistency throughout the purchasing process.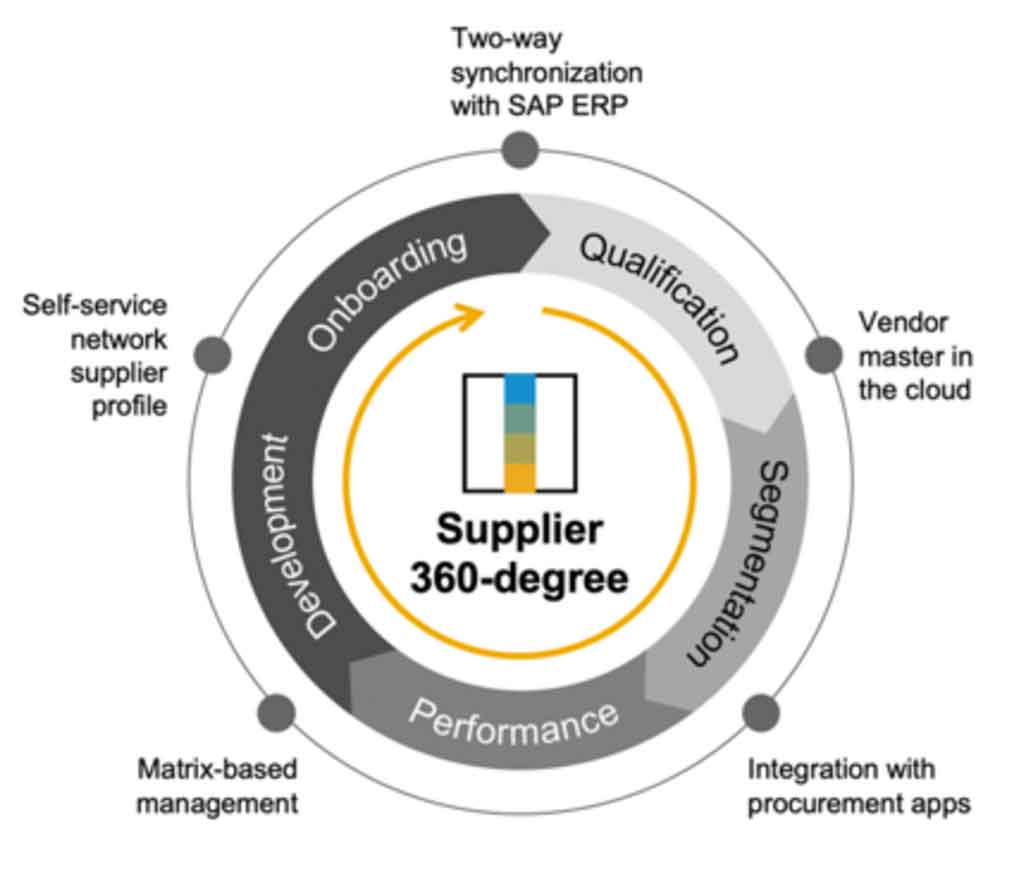 Ariba Supplier Management
Ariba Supplier Risk Management

Manage risks due to the increasing pace of business, rapid economic change and increasing requirements by staying natural and integrated within the procurement process to avoid damage to revenue or reputation

Consolidated supplier risk information in internal systems, Ariba Network relationships and procurement profiles,
Syndication of data from more than 600,000 sources, including news sites, government data, disaster systems, public and private data sources, and more
More than 200 incident risks tracked and delivered as risk alerts to users compliance controls and reporting country-specific risk profiles, supplier relationships and links, and information on natural disasters.
Integration with the supplier lifecycle process
Vendor segmentation based on risk exposure grouped by risk categories
Comprehensive 360-degree supplier reporting

Managing risk from onboarding to rating and performance management
Continuously monitor to protect against exposure to reputational, compliance, financial, sustainability and operational risks
Obtain a complete view of each supplier to make timely and informed business decisions
Integrate risk management and supplier due diligence throughout the entire process from source to settlement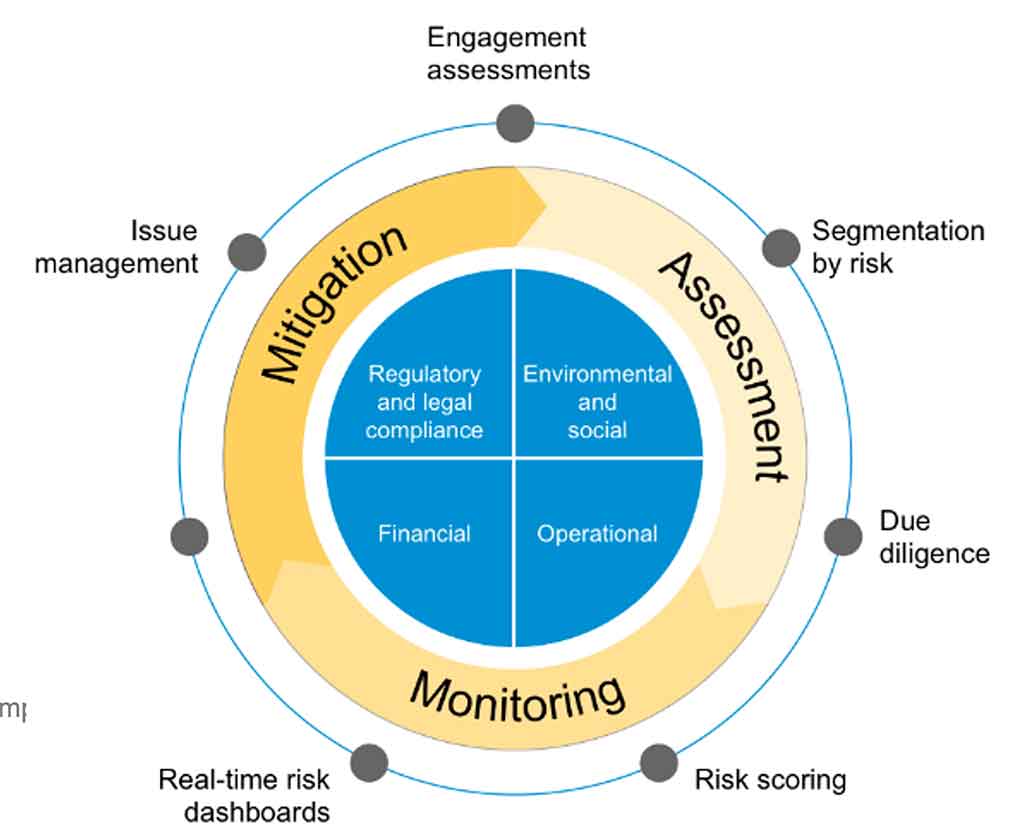 Ariba Cloud Integration Gateway

Ariba Cloud Integration Gateway, allows you to quickly and easily connect your back-end systems without the need for multiple adapters. Intuitive self-service tools allow you to quickly configure, scale and test processes, while automated updates and monitoring make transactions flow smoothly.

Testing and configuration of automated scenarios,
Alignment with pre-built SAP S/4HANA and SAP ERP integration content for more than 20 business scenarios,
Monitoring and alerts in time
Data security to protect your information in the cloud a
Automatic updates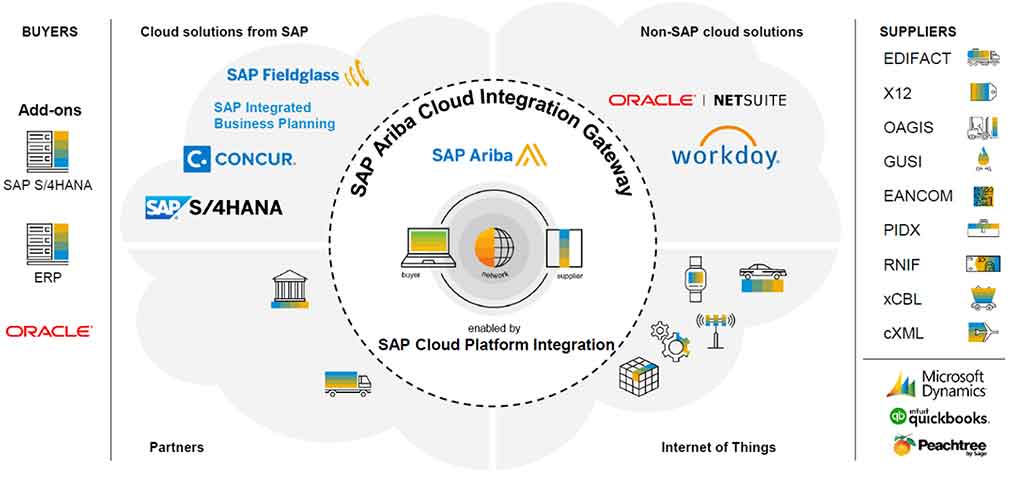 Ariba Network is a secure, global platform for the exchange of business transactions such as purchase orders, invoices, catalogs and payments. It operates with more than 5.3 million companies in 201 countries, transacting USD 3.75 trillion a year.
Allows:
Find new customers ready to buy
Respond to RFP/RFI, submit proposals and negotiate contracts
Driving sales through catalogs
Processing purchase orders, sending invoices and receiving payments
Gain visibility into when the company will receive and identify revenues

B2B trade collaboration through Ariba Network
Open APIs with the ability to integrate and extend the Ariba network
Optional e-invoice capture and workflow
Facility to transact with suppliers at no cost to them

More PO spending and nearly 100% contactless invoice processing
Fulfillment of non-PO and PO invoices, ERS invoices and invoices for complex services Interoperability with other networks and compatibility with standard invoice file formats
Improved cash and working capital management for buyers and suppliers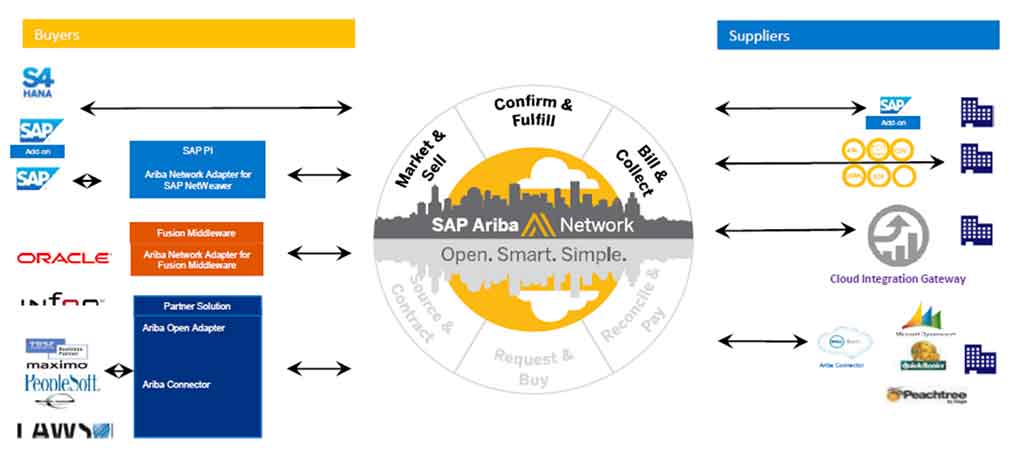 Request information about the service by filling out this form.