Accurate, real-time information
to make intelligent decisions
SAP S/4HANA is a user-friendly platform that simplifies and accelerates the management of your company, with an efficient capacity to analyze strategic data and offer competitive answers.
SAP S/4HANA is the digital core for your business. Built on the SAP HANA platform, it can enable the digital network that connects all your staff, suppliers, customers and assets to the digital hub.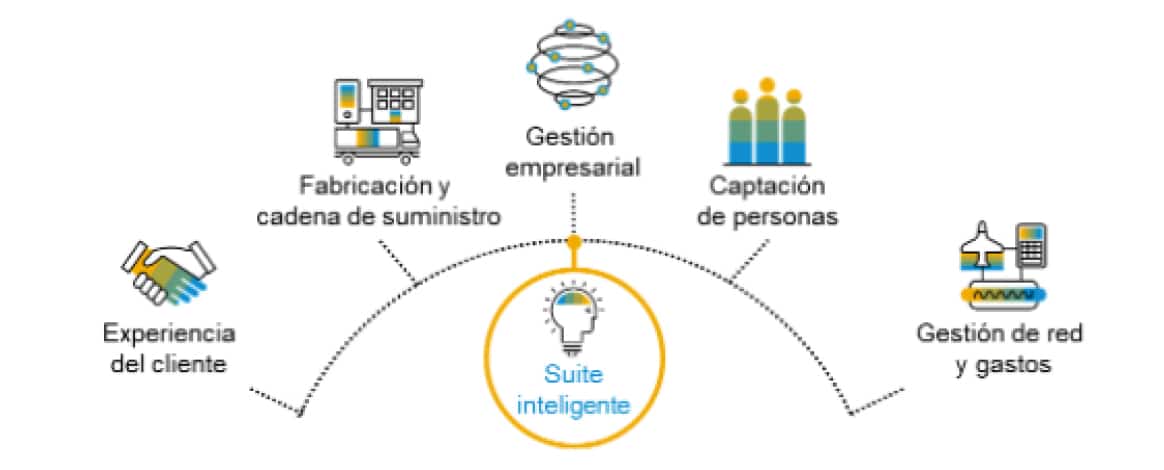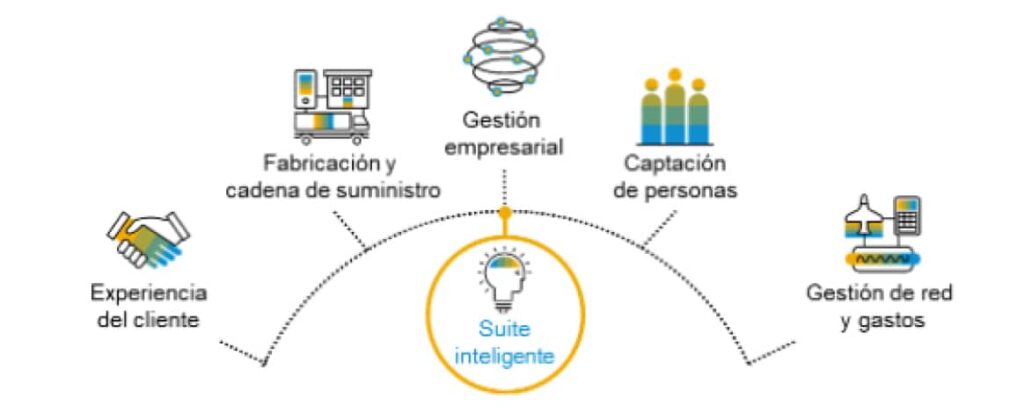 Integration | Business Objects | Master Data
Orchestration 25 industries : All countries
Out-of-the-box integration using SAP Cloud Platform, SAP Cloud Analytics with SAP HANA and SAP Data Hub.
The best user experience with uniformity and consistency across the portfolio.
Modular, making it easy to use and cost-effective to operate
Easy to scale, allowing customers and partners to quickly customize solutions
Intelligence embedded in applications, making data flows more intelligent
Connecting with people, devices and business networks.
Increased productivity and user satisfaction.
Automation of key business processes.
Real-time strategic predictive information.
Migration Strategy
to S/4HANA
Are you scheduled to migrate to S/4HANA? It's time to take the plunge and evolve your business processes to innovation with SAP S/4HANA, the most complete ERP.
Learn about our transition plan, based on SAP's standard Activate methodology and enhanced with i3s' experience and best practices.
Order and contract management
Sales team support
Service master data and agreement management
Service processes and operations
Corporate portfolio and project management
Product development base
HR core processes and time recording
Financial analysis and planning
Accounting and financial closing
Financial operations
Treasury management
Control, risk and compliance for finance
Procurement and purchasing
Sourcing analytics
Contract management and procurement
Operational supply
Invoice management
Supplier management
Promise of order fulfillment
Inventory management
Storage
Delivery and transportation
Just-in-time manufacturing
Production engineering
Production planning
Production operations
Quality management
Maintenance, repair and renovation
Accounting and closing opertions
Cost Management and profitability analisys
Time and attendance management
Accelerated plan to product
Project control and product development
Production orchestration and execution
Order and Contract Management
Inventory basic warehouse Management
Enhancerd Request to Service
Service master data Management
Service agreement Management
Streamlined procure to pay
Supplier information and master data
Sourcong and contract management
Inventory and basic warehouse Management
Invoice and payables Management
Solution Envisionin.
Cost/Benefit Analysis
Industry Best Practices
Business Process Analysis
IT Infrastructure Planning
Gap and Fitment Analysis
Migration Study
Integration Study
Project Scoping
Acivate Methodology
Prepare
Explore
Realize
Deploy
New Implementation
System Conversion
Landscape Transformation
Process Standardization
Process modelling
Template Creation
Local Process modelling
Merge Global & Local Processes
Aplicationg creation
UI/UX Design
Cross platform design
Server side development
Testing, application migration and consulting
Service Accelerators
Database and system administration
Maintenance, operations and enhancements
Authorization administration
Client and supplier relationship management
Documentation
Training for end-users
Request information about the service by filling out this form.