SUSTAINABILITY. THE GREAT STRATEGIC BET OF COMPANIES
SAP has a broad portfolio of solutions aimed at meeting sustainable business objectives, measuring their impact on the environment, analyzing data and producing detailed reports.
Sustainability strategy will shape the future of business
The risk of acting
as if nothing happened
The companies of the future will have to focus their efforts on creating long-term value. Proving a healthy income statement is no longer enough. A firm commitment to the development of people and respect for natural resources will weigh heavily in the companies' valuations.
The profitability of a company based solely on economic criteria is no longer the only guarantee of its future viability. Financial metrics are not sufficient to weight the value of companies upward. There are new rules of the game. A globalized market and increasingly scarce natural resources. Today there is a demand for socially and environmentally responsible companies.
Efficient Plastics Tax Management with SAP
SAP Responsible Design and Production ensures regulatory compliance, calculates the corresponding tax cost, and presents more sustainable design alternatives oriented to the Circular Economy.
Corporate governance involves a responsible and committed exercise with actions aimed at alleviating environmental degradation and the depletion of natural resources.
Meeting today's needs cannot compromise the need of future generations to meet their own.
Environmental sustainability
Nature is not inexhaustible. The responsible thing to do is to commit to their protection and rational use.
Balance between economic growth, social equity and environmental sustainability.
Promoting economic growth that generates equitable wealth without harming natural resources.
Benefits for companies that are committed to sustainability
Sustainable companies that make sustainability one of their strategic areas obtain a series of additional benefits:
Improving corporate reputation
Increased attractiveness to investors
Increases employee engagement
Increased retention and attraction of talent
Support and Maintenance
SAP EHS & EHSM
Enjoy the best support and maintenance service for Risk Prevention, Occupational Health, Environment, Waste Management and Product Compliance management systems.
Transparent assessment of sustainable business management
ESG (Environmental, Social and Governance) criteria have been adopted as reference indicators to guide the sustainability assessment of a company.
Sustainable investment is that which adds environmental, social and governance concerns to financial criteria. Companies that successfully integrate sustainability into the DNA of their management will consolidate their position and gain new competitive advantages. One of the main objectives is the need to establish ESG measurement standards in order to unify criteria.
Business activities that have a positive impact on the environment. For example, actions aimed at reducing pollution and waste generation. In addition to mitigating negative effects, environmental ESG criteria also include proactive action.
Actions related to labor conditions and respect for human rights. Relationship management with communities where the company operates. Protection and promotion of a diverse company, which generates inclusion, as well as a healthy space for employees.
Quality of corporate governance of organizations, their culture and management processes. Development of sound internal policies that address factors such as outsourcing, regulatory compliance and employee competence.
Smart and sustainable companies
Zero emissions. Zero waste. Zero Inequality
SAP is the best partner to complete the transition to a high-performance sustainable smart enterprise, combining operational data mapping with holistic sustainability reporting. SAP has a complete offering of solutions to help companies visibility and drive a sustainability strategy.
Zero emissions with
CLIMATE ACTION
Generate cost savings by transitioning from "low to zero" carbon in all activities.
Zero waste with
CIRCULAR ECONOMY
Contribute to a waste-free world by incorporating resilience and circularity in supply chains.
Zero inequality with SOCIAL RESPONSIBILITY
Ensure zero incidents, accidents and damage to communities, people and the environment.
SAP's major commitment to sustainable development
Technology can also be sustainable. Within the framework of the 2030 Agenda for Sustainable Development driven by the UN; SAP has launched various initiatives to achieve up to eight SDGs specifically. The objective is to collaborate with companies to help them implement new tools that enable them to create a positive economic, social and environmental impact.
Transparent, real-time sustainability reporting to grow trust and confidence
This solution integrates data from SAP and non-SAP sources on each business process to optimize non-financial performance.
It helps companies collect real-time data, organize it and then report it using transparent and standardized metrics. The solution enables companies to obtain automated, timely and auditable data on KPIs such as greenhouse gas emissions, socially responsible investment and impact investment.
SAP Sustainability Control Tower
Holistic Steering and Reporting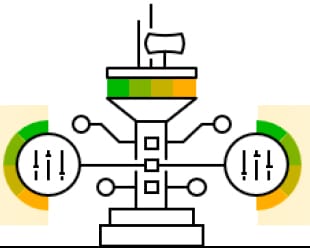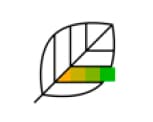 Zero Emissions with
Climate Action
SAP Product Footprint Management
Sap Environment Management (EHS)
SAP E-Mobility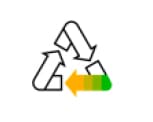 Zero Emissions with
Circular Economy
SAP Responsible Design & Production
SAP S/4HANA for Product Compliance
SAP Environment Management (EHS Waste Mgmt)
SAP Rural Sourcing Management
SAP Logistics Business Network Material Traceability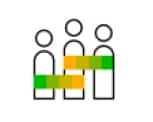 Zero Inequality with
Social Responsibility
SAP Health and Safety Management (EHS)
SAP Occupational Health (EHS)
SAP Incident Management (EHS)
SAP Business Integrity Screening
SAP Work Clearance Management (EHS)
SAP Management of Change (EHS)


SAP enterprise solutions provide enterprise-wide functionality and industry-specific sustainability features that can help drive sustainability at scale by embedding operations, expertise, and financial insights within your core business processes.
Solutions for the Circular Economy

Shift to circular processes throughout your supply and value chain to eliminate waste, protect our planet and save the species that inhabit it.

Reduce your impact on the environment by minimizing the carbon footprint of your products and operations.
Benefits of SAP Solutions for sustainability:
Achieve holistic understanding and performance management through social, environmental and financial indicators.
Manage financial, operational and sustainable business performance at a level of detail that enables decision making.
Deliver automated and auditable ESG reports against a variety of regulations, standards and ratings.
Gain the trust of the market and your target audience by creating a reliable layer of transparency in your ESG performance.
Request information about our services for the implementation of SAP solutions for corporate sustainability strategy.