The
SAP sustainability solutions
solutions include digital tools for proper waste managementas well as its complete traceability. These solutions can be applied to any company and sector, as they are scalable and fully customizable, hence they are prepared to take on the management of any type of waste.
A waste management service to match your needs
SAP solutions are suitable for waste management of various types of waste:
Sanitary waste management
Radioactive waste management.
Laboratory waste management.
Industrial waste management.
Commercial waste management.
Management of waste derived from construction or demolition.
Agricultural waste management.
Urban and industrial waste management.
In short, the management of hazardous and non-hazardous waste and non-hazardous waste through solutions that enable the identification of these wastes, their analysis and their
effective management without risk.
.
Waste producers or holders are obliged to treat the waste themselves or to hand it over to an accredited third party company for treatment.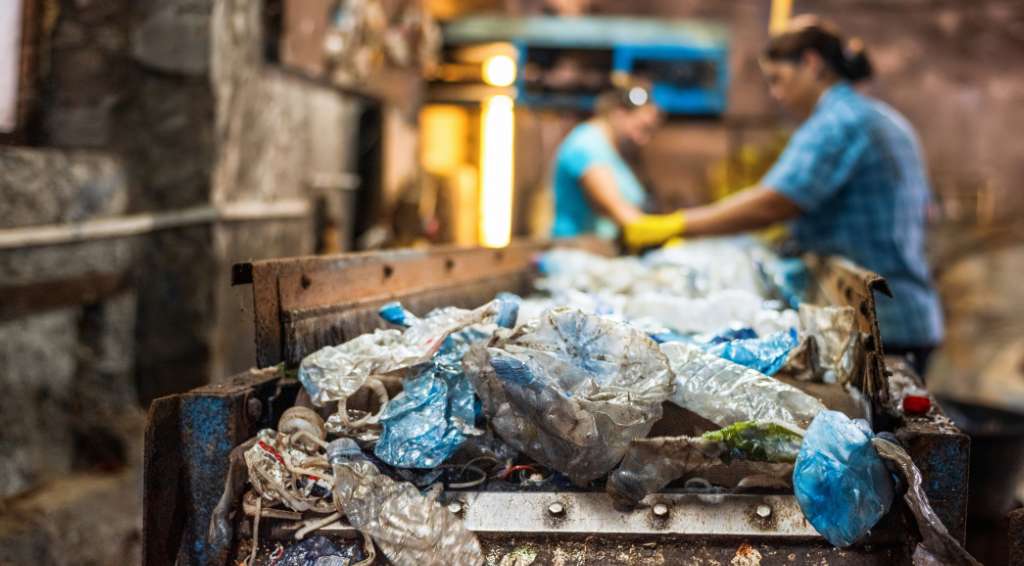 SAP Environment, Health, and Safety Management: transparency in waste management
Thanks to SAP's
circular economy solutions from SAP
it is possible to monitor the generation of waste by any company and manage its environmental impact. It is also possible to design a waste management process that is transparent, open to the public and complies with current legislation in the following areas waste management.
The data provided by this tool are particularly relevant, as they enable business management to minimize the impact of waste by limiting it. In other words, it will be able to comply with future environmental regulations and reduce its carbon footprint. And all this through a integrated waste management system management system.With

SAP Environment, Health, and Safety Management

you can proceed, in a secure way, to the integral management of all the waste generated by your activity, either from a local implementation system or hosted in the cloud. In addition, you will be able to integrate it with other SAP tools and applications hosted at your
business management ecosystem
.
The importance of waste management
Last year, Law 7/2022, April 8, on Waste and Contaminated Soils for a Circular Economy

Law 7/2022, of April 8, on Waste and Contaminated Soils for a Circular Economy, with important measures on circularity, also in the area of waste and contaminated soils.

with important measures on circularity, also in terms of waste treatment and management. waste treatment and management treatment and management.
Thus, this law sets clear objectives for urban waste management: to achieve 50% separate collection by 2035 and 65% by 2035, as well as the creation of an indirect tax for those who dump waste in landfills or subject it to incineration, so that the latter option will be the last option and recycling rates will be raised.
However, regardless of the new legislation, administrations are urging companies to take specific measures like to develop a waste management plan. This should include the following stages of waste management that addresses the organization or the protocol for environmental management of the same.
In the case of, for example, the construction, demolition or renovation sector, the waste management plan is required by law and applies to all companies involved.
The waste management plan in companies
The waste management plan The waste management plan also reflects the means used and the specific actions enabled in the waste management waste management procedure.
In addition to proper cleaning and waste managementthe plan promotes:
Reduction of costs related to waste recycling or landfill.

Increased efficiency in the production process.

Reduced environmental impact of business activity.

Higher levels of well-being and health for the workforces.

Compliance with environmental and waste management and disposal laws.
These points are especially important in the case of environmental environmental management of hazardous waste. hazardous waste.
For the proper design and implementation of a sustainable waste sustainable waste management planThe company in question can make use of management software that meets the needs of companies in terms of recycling and waste recovery under the new regulations. A tool to automate the process and manage it in a simple, efficient and centralized way.
Do you have a waste management certificate? It then adopts a
digital tool suitable for integrated waste
integrated waste management
.